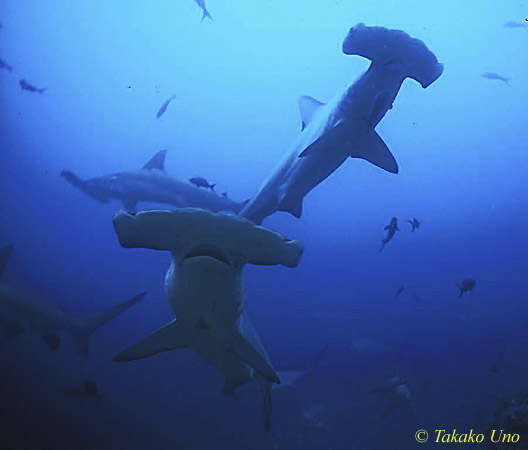 The Atlantic coast of Florida is well known for being a great diving location, but did you know you can also see some of the ocean's greatest predators, "SHARKS"?

This trip is specifically designed as a reef shark watching dive. A great trip for people interested in viewing these awesome predators in their natural habitat or for that once in a life time underwater photo opportunity. Bring your cameras and your excitement and join us.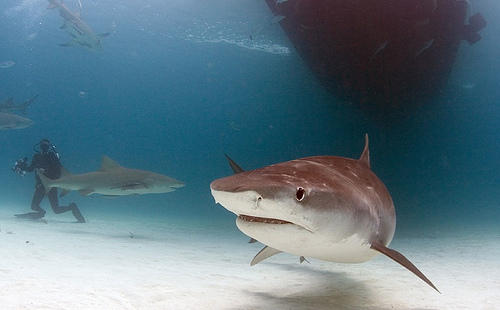 Dive Operator: We will be diving with Ocean Quest Scuba on their 30 ft Island Hopper dive boat named

Sandy's Sunday

. The minimum group size is 4 and the maximum group size is 10. Space fills up fast so contact us or sign-up online so we can reserve space on the trip.

Location: New Port Cove Marina in West Palm Beach, FL. West Palm Beach, FL is located on the Atlantic coast side of Florida approximately 2.5 hours (145 miles) Southeast of Orlando and approximately 3.5 hours (220 miles) Southeast of Tampa. Click here to download printable driving directions to New Port Cove Marina.

Trip Dates: This dive charter is offered almost every month of the year. See our Travel Page for our next dive trip. If you do not see a shark watch trip scheduled, please contact us and we will setup a trip for you.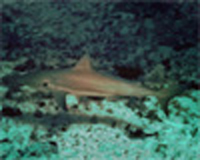 Trip Costs: ($99) You should arrive at least 1/2 hour before departure time and unload your personal gear and complete release forms. On all dives there will be drinking water, soft drinks, snacks, fresh water rinse, shampoo & conditioner, defog, game coolers, customized spear gun racks, lobster snare racks are provided for your convenience. On ALL 3 tanks dives, a sub-sandwich, chips, snacks and soft drinks will be provided on the boat.

The prices below DO NOT include crew tips, weights, tanks or personal dive equipment. If necessary, we can arrange equipment rental for you. However, we need to know what equipment you need to rent at the time of your reservation.


* Approximate Times
Arrive
Depart *
Return *
Morning 3 Tank (Sat-Sun)
7:00 AM
7:30 AM
12:30 PM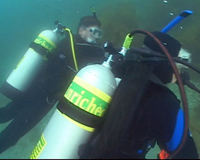 3 Tank Boat Dive per person per trip
(includes snacks, soft drinks and water)
• $119.00 - air and lunch
• $129.00 - nitrox and lunch

Dive Options (Add) per person per trip
• $5.00 - 80 CF Tank Air Fill
• $ 9.00 - 80 CF Tank Nitrox Fill
• $10.00 - 80 CF Tank (Air)
• $15.00 - 80 CF Tank (Nitrox up to 36%)
• $40.00 - BCD & Regulator
• $25.00 - BCD
• $25.00 - Regulator
• $15.00 - Wetsuit
• $25.00 - Band Spear Gun
• $20.00 - Pneumatic Spear Gun
• $7.50 - Weight Belt & Weights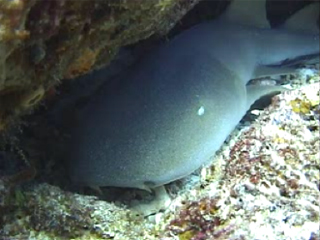 Deposit: A 25% deposit of your total package (boat dives, rental gear) is required at the time of booking. The remaining trip balance (boat dives, rental gear) MUST be paid in full 15 days prior to trip date.

Forms Required: Everyone will need to complete the Liability Release for Boat or Excursion form prior to entering the water.

Materials/Equipment Required: You will need to provide the following or make arrangements for:
Certification -

Make sure you bring your Dive certification and Nitrox cards

Tanks -

Air or Nitrox

Personal Dive Equip -

Mask, Fins, Booties, Wetsuit, BCD, Computer, & Regulator

Personal Items -

Towel, Sunscreen, and Sunglasses, Log Book
Cancellation Policy: All cancellation notifications MUST be written* or emailed* prior to departure date of the dive trip.

(* voice messages are not accepted cancellation notices)
2 or 3 Tank Boat Trips -

48 hour cancellation notice required for full refund

Dive Trips with Lodging -

72 hour cancellation notice required for full refund

International Trips -

70 day cancellation notice required for full refund minus the un-refundable deposit. Less than 70 day cancellation notice will be 50% refund minus the un-refundable deposit unless we fill the spot with another person.
Space is limited and based upon availability. Prices may change without notice.